GSB Kicks Off 2019 with the Promotion of Two Senior Managers
by GSB Team
January 9, 2019
In the grand scheme of things, leadership is more about service, initiative, and integrity than anything else.  By growing others, we experience growth ourselves. It is with this ideology and these qualities of character that two of our own take on new leadership roles at Grand Savings Bank, expanding our commitment to community and supporting our mission and engagement with both internal and external customers.
GSB is excited to announce the promotions of Natalie Bartholomew and Dale Ford.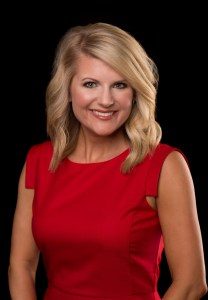 Bartholomew, who has served as GSB's Chief Marketing Officer for the last two years, will take on the role of Chief Administrative Officer, guiding Grand Savings Bank's Marketing, Human Resources, and Strategic Planning initiatives. A proven leader across multiple domains within the banking industry for almost two decades, Bartholomew's exceptional professional and volunteer service have earned her a number of prestigious recognitions including the NWA Business Journal's 40 Under 40 and Women in Business lists, Harland Clarke's Women in Banking to Watch List, and the NWA Business Women's Conference Young Woman of the Year award.
Author and owner of The Girl Banker Blog, Bartholomew has gained a national following and has been featured in numerous industry journals. She is a highly sought-after panelist and speaker across the country.  Natalie's commitment to community is evident in her service as Board Chair of Single Parent Scholarship Fund of NWA, Board Secretary of the Washington County Fair Association, and a member of the Arkansas Bankers Association Emerging Leaders Council in addition to several other community boards and committees.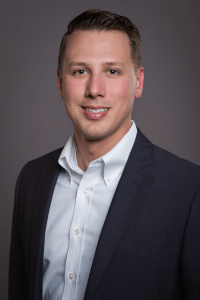 Ford, an 11-year banking veteran and former Vice President, Deposit Training Coordinator, will lead GSB's retail business as our new Retail Banking Officer. Overseeing retail products and services designed to meet the needs of our retail customers, he will also lead the development and implementation of our new training department.
A passionate advocate for NWA business, Ford is a member of the Bentonville Chamber of Commerce Small Business Council, a longtime volunteer for Main Street Rogers, and has worked with students as Chair of a local student banking board.  Ford attended both Northwest Arkansas Community College and the University of Arkansas.