Get to Know Our Grand Communities: Grove
by GSB Team
October 19, 2021
We're diving deep into what makes our Grand Communities unique with this series, and Grove, Oklahoma is up next. GSB has called Grove home since 1983, so we know quite a bit about what makes it grand.
Grand Lake (Hey—we like that name!)
You can't really talk about Grove without mentioning Grand Lake. This recreation destination has been central to the Grove community since 1940 when it was built with the creation of Pensacola Dam. Boasting 1,300 miles of shoreline, it is a great destination for anglers as well as water sports lovers of all kinds. Be sure to check out Honey Creek Area at Grand Lake State Park for boating and fishing, or try the Bernice Area for its swimming beach.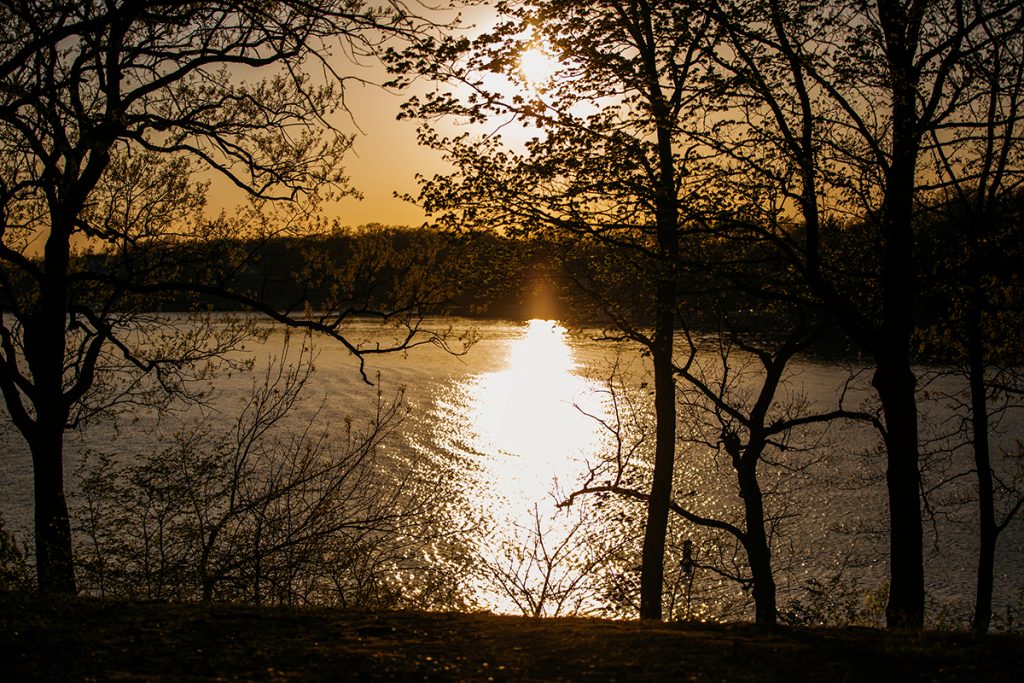 Monkeying Around
Speaking of Grand Lake attractions, you won't want to miss Monkey Island. While no one is quite sure how this peninsula got its name, it is certainly the playground of the lake. Located just eight miles southwest of Grove, it boasts resorts, golf courses, water sports rentals, parasailing, trail rides and more. With such a large menu of options, you'll be sure to find an activity for even the hardest to please.
Take a Step Back in Time
The Har-Ber Village Museum is a unique historical attraction on the shores of Grand Lake. This six-acre pioneer village showcases what life may have been like for Oklahomans of the mid-1800s to early 1900s. Enjoy this immersive experience with interactive exhibits and historic craft and trade demonstrations: a fun and educational outing for young and old, alike.
Stop and Smell the Flowers
Got a green thumb? (Or at least an admiration for those who do?) Then Lendonwood Gardens is a lovely spot to check out. This eight-acre oasis with eight distinctly themed gardens is home to hundreds of varieties of plants. Schedule a guided tour in advance or just take your time exploring this gem.
If you do find yourself in Grove, we hope you'll stop by and say hello to us at GSB. As our second ever branch, we are pretty proud of our grand Grove community.