Make moves with confidence

We've got your back

At GSB, we love helping our clients turn passion into progress. Whether you need to renovate a vacant retail space, expand your inventory, or finance equipment, we're here to help you get the job done. 

Business Loans
Let's Get Started
Choose one of the following life situations to see how GSB can meet your specific needs.

Discover a new way to pay
Prepaid payroll cards help make payroll a breeze. They work just like debit cards, and your employees get their money instantly.
Prepaid Payroll Cards
Life is Grand: Check out our blog for valuable tips and financial insights.
Our Blog
Access Your Account Wherever. Whenever.
We know you don't always have time to stop by a GSB branch. Our mobile app is easy to use and features the latest security enhancements so you can bank with confidence from wherever life takes you.
Keep track of your transactions in real time, deposit checks, and pay bills, all while waiting for your oil to be changed or standing in line at the coffee shop. Bank better with GSB.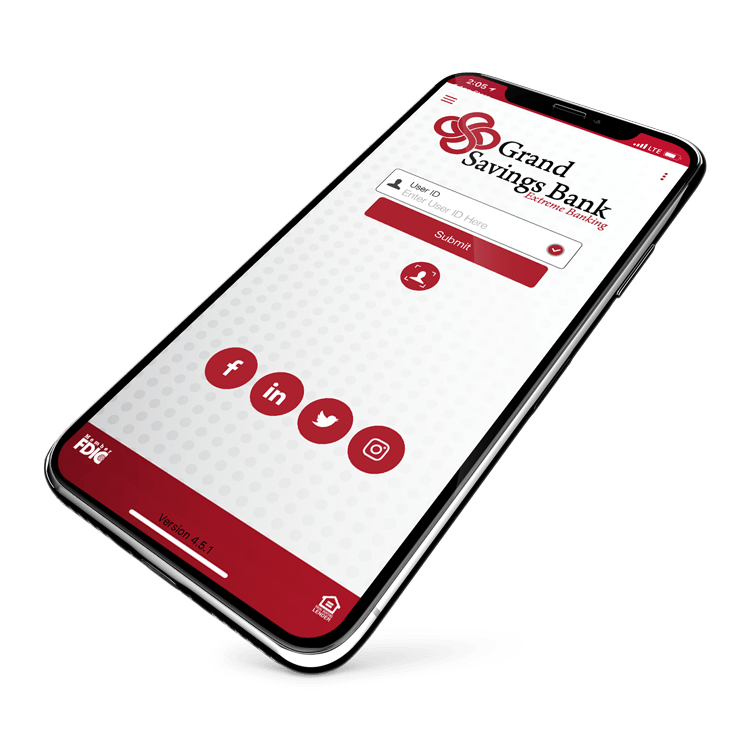 Find a Branch or ATM
We'd love to talk with you face-to-face. Stop by your local branch today.
Our Locations
Send a Message
Questions? Comments? We'd love to hear from you.
Contact Us
Our Blog
Bank with Confidence
Bank with Confidence
Ten years ago, Grand Savings Bank gained the partnership of a great group of investors out of Northwest Arkansas and […]
Episode 10: Celebrating 10 Years of Growth
Episode 10: Celebrating 10 Years of Growth
Maddye McConnell, Marketing Officer at Grand Savings Bank, interviews Tyler Steele, Vice Chairman of Grand Savings Bank, about the growth […]
Celebrating 10 Years of Growth
Celebrating 10 Years of Growth
This April, we're celebrating an important milestone: the 10th anniversary of our expansion to Northwest Arkansas! While we began serving […]