Check Out These Halloween Events in Our Region
by Madelyn McConnell
October 15, 2018
It doesn't matter how old you are, the Halloween season is fun for everyone! Whether your thing is being scared out of your wits by creepy spooks in a haunted house, listening to spooky stories, historical tours, or just dressing up as your favorite movie hero and collecting candy door-to-door, there is something for everyone in the family on our list of Halloween events in Northwest Arkansas and Northeast Oklahoma.
ARKANSAS
Gentry's Trick or Treat on Main Street
When: October 31, 5:30 pm
Where: Gentry Public Library
Bring the kids out for this family-friendly trick or treat experience and party and avoid the hassle of having to buy a bunch of candy and eat all the leftovers. There will be a movie and Halloween crafts in addition to the trick or treating!
Carpenter's Mortuary Spook House
When: Weekends in October and Halloween night
Where: Corner of Rust & Main in Gentry
Rumor has it this haunted location has a history of unexplained happenings and even an official "haunted" designation from a professional ghost-hunting group. Check it out for yourself – if you dare!
Greenwood Trick or Treat on the Trail
When: October 31, 5:30 – 8:00 pm
Where: "Halloween Trail" aka, the city walking trail
If you have kids up to 7th grade in school, this is a great way for you to enjoy a no-stress evening! No worries about scaring the little ones – volunteers stationed along the half-mile trail will only be dressed in silly costumes. Parents are encouraged to walk with their kiddos. Be sure to wear your own costume and add to the fun!
Murder & Mayhem Haunted Trolley Tour
When: October 25 – 31, 5:30 – 8:30 pm
Where: Fort Smith Museum of History, 320 Rogers Avenue, Fort Smith
This popular seasonal trolley tour features Judge and Mrs. Isaac C. Parker, portrayed by actors Floyd and Sue Robison. Along with a host of other re-enactors, they will narrate a series of tales to get you in the mood for Halloween. There will be complimentary drinks, appetizers and ghost stories at the museum before the trolley heads through downtown Fort Smith and the Belle Grove Historic District.
Goblin Run 5k
When: October 27, 7:30 am (kids' run to follow)
Where: Downtown Bentonville Activity Center, 215 SW A St., Bentonville
Join Bentonville Parks & Recreation for the 3rd race of the Run Bentonville Race Series: The Goblin Run! Costumes are encouraged for this spooky race around town. Special awards to the best costumes!
Bentonville Halloween Spooktacular!
When: October 27 all day!
Where: Downtown Bentonville Activity Center, 215 SW A St., Bentonville
This year's event will feature a pumpkin patch with 1000 pumpkins (free for Community Center members), pumpkin decorating, costume contests, inflatables, and a Touch-A-Truck/Truck-or-Treat with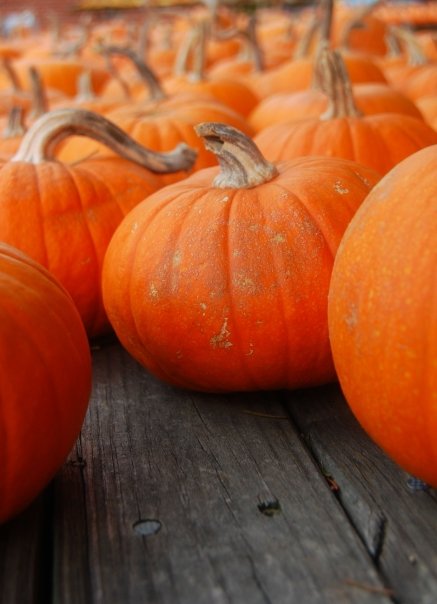 Bentonville police and fire departments. Be sure to stick around for a free outdoor movie at 7:00!
Bentonville's Costumes, Candy & Cops Carnival
When: October 12, 5:30 – 7:00 pm
Where: Sheriff's Office Parking Lot, 1300 SW 14th Street, Bentonville
This is a fun, FREE family-friendly carnival. There will be games, fun activities, and trunk-or-treating. Free food, drinks, and candy are first-come-first-served, so get there early, and don't forget to wear your costume!
Teen Night "Fright at the Museum"
When: October 13, 7:00 – 10:00 pm
Where: Crystal Bridges Museum of American Art, Bentonville
Some folks get annoyed when older kids show up at their door on Halloween night – so here's an event planned JUST for high school students! The Halloween-themed evening will feature live music, a costume contest, murder mystery, and artmaking in the North Forest on museum grounds. No chainsaw required.
When: October 27, 7:30 am – 1:00 pm
Where: Downtown Bentonville Square (Farmer's Market)
Bring the kids in costume and your shopping bags to enjoy the last market of the year with festive activities and trick or treating with the vendors around the historic Bentonville square. All spooks and goblins welcome – even those on four legs!
Halloween Goblin Parade
When: October 31, 3:30 – 5:30 pm
Where: Downtown Rogers
Dress up the kids! Dress up the dogs! Dress up the adults! Join the parade and get some treats at this annual Downtown Rogers event.
Little Sprouts Costume Parade
When: October 31, 9:30 – 11:00 am
Where: Botanical Garden of the Ozarks, 4703 N Crossover Rd, Fayetteville
For the final Little Sprouts event of the year, parents and kids are invited to wear their favorite costume and enjoy some fun in the garden. Mömandpöp will perform, and community partners will provide trick-or-treating with healthy treats, coupons and other goodies.
Super Saturday: Halloween Story Time
When: October 27, 6:30 pm
Where: Fayetteville Public Library, 401 W Mountain St, Fayetteville
Bring your kiddos to enjoy the young thespians of FPL's PlayAct troupe who will present a "gleefully ghostly" play. After the giggles, stay around to enjoy spooky stories (preschool-appropriate), a costume parade through the library, and Halloween treats!
Trick or Treat on the Square
When: October 31, 4-6 pm
Where: Fayetteville Downtown Square
Trick or Treat Main Street
When: October 31, 10am – 5 pm
Where: Gravette Main Street
OKLAHOMA
When: September 28 – November 3
Where: 304 W. Cherokee Avenue, Nowata
For the older kids and adults, the Asylum is a great place to get your heebie-jeebie on! (No one under 13 allowed without a parent.) There may be nothing more frightening than a creepy old hospital that once treated patients with mental disorders – be prepared to scream.
Fear Fest
When: October 12 – October 27
Where: Moore's Flying M Ranch, 20707 E 540 Road, Inola
They say it's a "scary good time" – Surely you want to find out what that means? Try to break out of the escape room, check out the Year of the Wolf, or bring a team and play a round of haunted paintball. Try not to run scared when you see the scary things hidden in the woods! Muuuaaaahahahaha!
Thrill Camp Spook Trail
When: October 26 – 28
Where: Bernice Area, Grand Lake State Park, 54101 E. Highway 85A, Bernice
You can have fun and donate to a good cause at the same time at this great event. Before dark, the trail will be fun for children of all ages, but once the sun goes down, beware of spooky twists and turns along the way. Fall, fundraising and a little fear – what more do you need?
Halloween at the Park
When: October 31 5-8pm
Where: Fairland City Park
Hosted by the Fairland Volunteer Fire Department
TRUNK OR TREAT
When: OCT 31 5:30 pm
Where: Delaware County Courthouse Square