Get to Know Our Grand Communities: Springdale
by GSB Team
July 13, 2022
Each of our Grand Communities is unique in its own way. And our newest home, Springdale, is no exception. For our next community spotlight, we're focusing on some of the special details that make Springdale a grand place to be!
At the Center of it All
In the heart of Springdale, the newly revitalized Downtown is an essential stopping spot. If you visit the major meeting place, Turnbow Park at Shiloh Square, you'll likely happen upon a fun event like the Live! Concert series, weekly Yoga in the Park or a special event like the springtime Little Craft Show. Arts fans can walk a tour of the colorful public murals, check out rotating art installations in the Famous Hardware building or stop by the 214 arts hub. And if all that got you thirsty, order a flight to drink at Core Brewing or Black Apple Cider.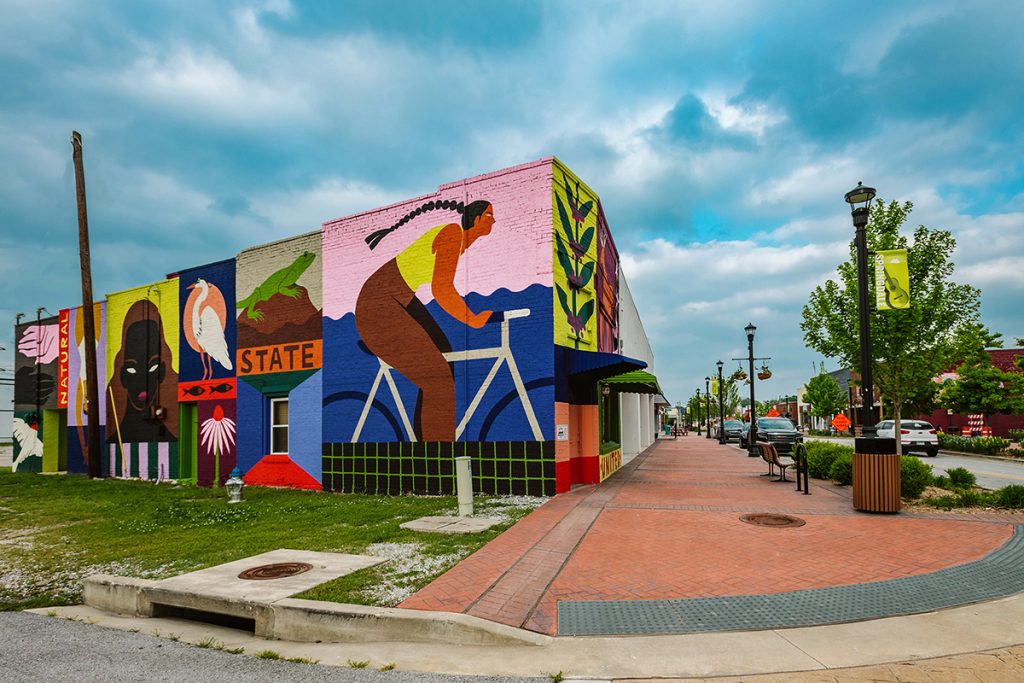 A Cyclist's Paradise
Downtown Springdale is special, but it's doubly special for biking fans: the Razorback Regional Greenway, a network of 37.5 miles of bike trails, heads straight through this hub. And if you're up for a little detour (and a bit of thrill-seeking), we recommend pedaling over to The Runway Bike Park at the Jones Center. Just .5 miles off the Greenway, you'll find this state-of-the-art outdoor bicycle skills training area, perfect for aspiring mountain bikers of all ages.
Before the Natural State
The Shiloh Museum of Ozark History is a must-visit for anyone who loves or wants to learn more about our region. Focusing on the Northwest Arkansas Ozarks, the museum takes its name from the pioneer community of Shiloh which became Springdale in the 1870s. The museum's collections focus on what daily life was like for the people who helped establish this area. The museum also includes six historic buildings to explore, as well as special events and demonstrations.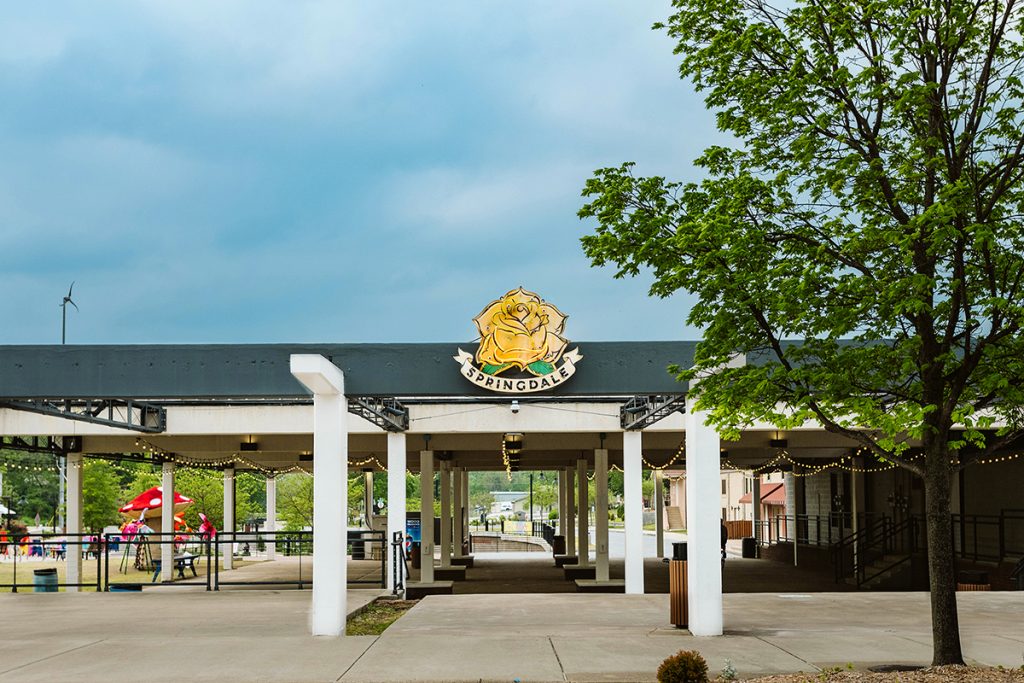 Hit a Home Run
Sports fans — and hotdog fans — will want to nab tickets to a game at the Arvest Ballpark. Opened in 2008, the stadium is home to the Northwest Arkansas Naturals, a Double-A team affiliated with the Kansas City Royals. And if you're on a budget, you can typically get tickets for less than ten dollars.
We love getting to know our Grand communities, and we hope you have loved getting to know Springdale, too. Of course, we love getting to know our community members, as well! If you are a member of our Springdale community, or you're just passing through, stop by our Springdale branch and say hello! We'd love to see you!