Get to Know Our Grand Communities: Siloam Springs
by Madelyn McConnell
May 23, 2022
We love celebrating our unique Grand Communities, and Siloam Springs is up next for a special spotlight. Siloam Springs is unique to us at GSB because it sits right in the middle of our Grand Savings Bank region, right on the border between Arkansas and Oklahoma. But there's a lot more to this small town — once named one of Smithsonian Magazine's Best Small Towns in America — than just serving as a stop on the highway. 
A Natural Beauty
Siloam Springs is intertwined with the natural beauty of Sager Creek, and the Dogwood Springs Trail is a great way to take it all in. This system of paved trails spans downtown connecting all the way to John Brown University where it links to the five-mile Sager Creek Mountain Bike Trail.
As you're traveling along the trails, keep an eye out for Siloam Springs ROCKS, a day-brightening local art project. If you're really looking, you might even spot one of the famous river otters known to make Sager Creek their home.
A Slice of History
Downtown Siloam Springs began to develop with the arrival of the railroad in about 1868. Well, a lot has happened since then, but Main Street Siloam Springs, an extension of a project by the Arkansas Historic Preservation Program, has worked to preserve multiple buildings and sites, and boy, does their work show! The entire downtown area is a National Register Historic District. Stroll along Broadway to take in many of these well-preserved spots.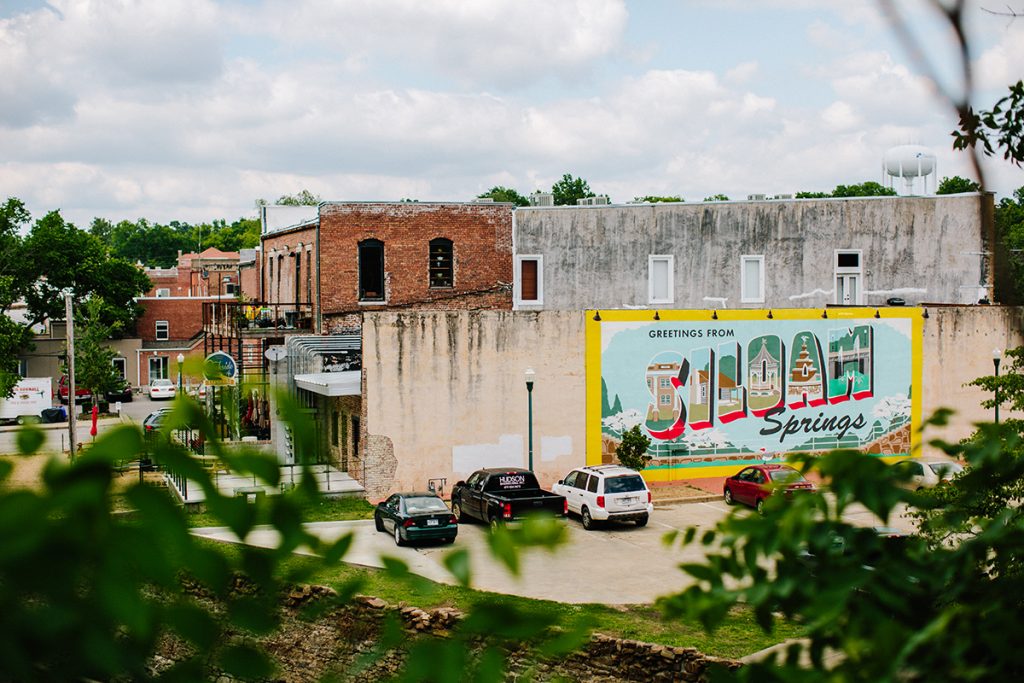 Something for Everyone
If you're a fan of the arts, check out more recent downtown additions along the public art walk, introducing an expansive, colorful new mural on East Main. And if it's one of the warmer months, you'll want to stop by Memorial Park and Chautauqua Amphitheater. Depending on the day, you might find the local Farmers Market, a live music concert or a theater performance presented by Siloam Springs Center for the Arts.
Say you're in a shopping mood: no matter what you're interested in, you'll find shops featuring everything from quilts to vintage cars. And when you work up an appetite, Siloam Springs boasts a surprising number of eateries. Head over to Ivory Bill Brewing or Pour Jons Coffee for whatever type of brew you have a taste for.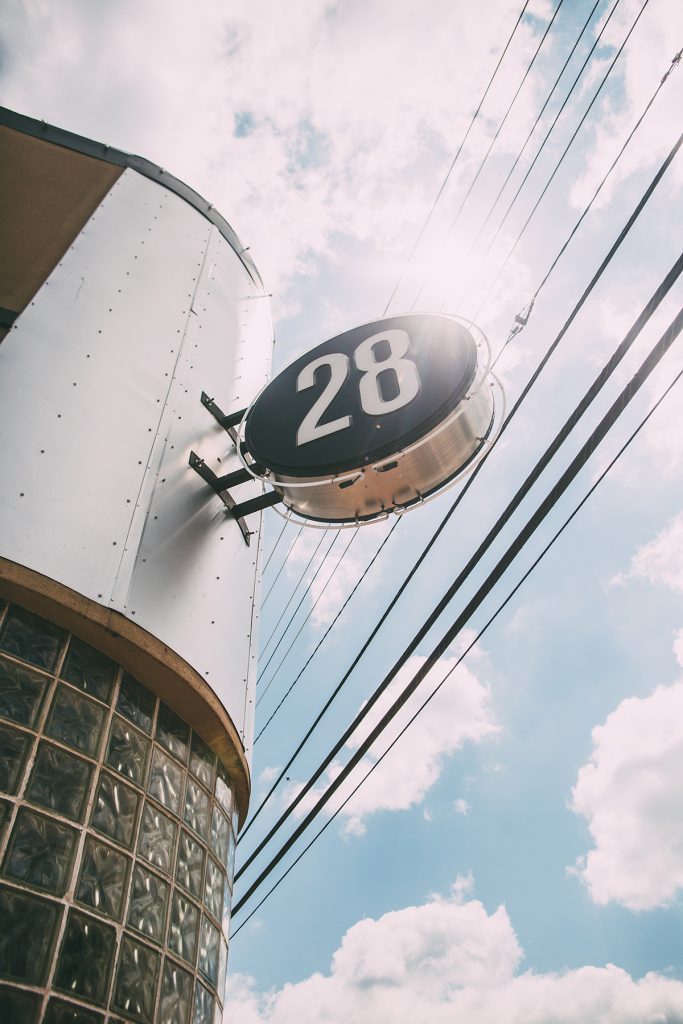 We love getting to know our Grand communities, and these places are vibrant because of the unique people who make these places their home. And that includes you! If you're in Siloam Springs, stop by our Grand Savings Bank location and say hello. We'd love to get to know more about you, as well!