GSB Fayetteville's Awesome Window Art
by GSB Team
June 10, 2019
In the GSB family, each of our 12 branches prides itself on understanding and reflecting the community it serves. If you have lived in Northwest Arkansas for very long, you know that each community in our region has its own unique vibe and flavor, and those neighboring communities can be as different as night and day in some respects. We think it's kind of like a grand symphony where all the varied and different parts work individually and together to create something really special.  For our Fayetteville Square branch patrons and staff, that means keeping it funky.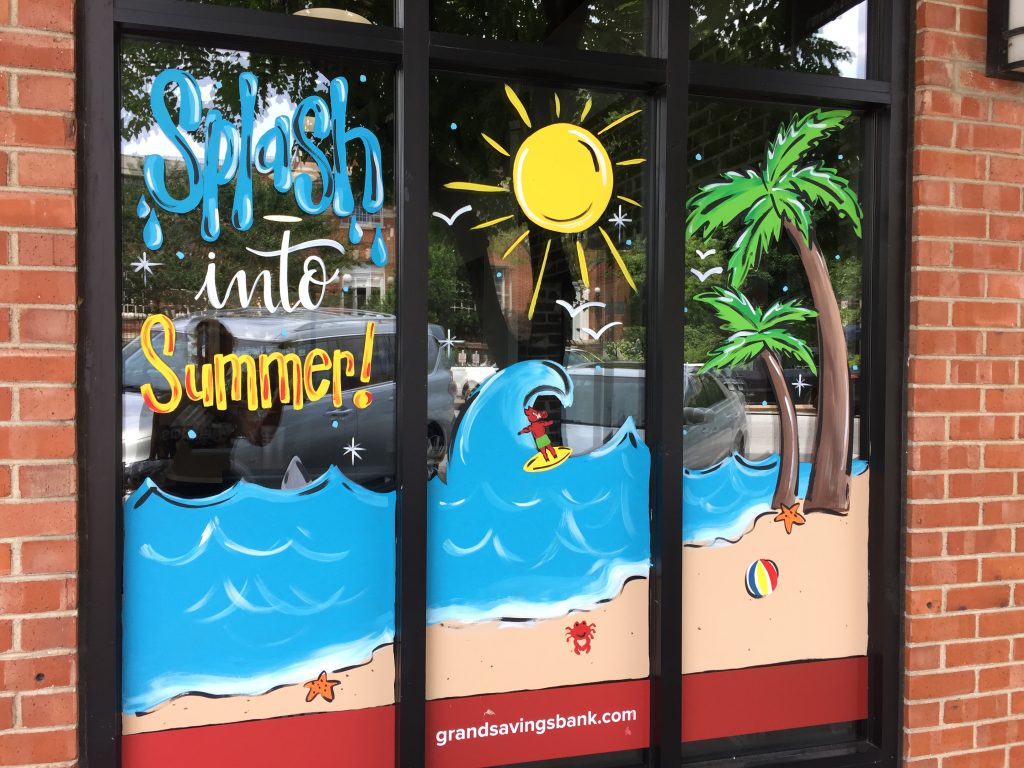 Located in the heart of the historical downtown Fayetteville Square, we share the square with some of the coolest boutiques, restaurants, and gift stores in Fayetteville, not to mention being a part of the whole Fayetteville experience with the Square gardens, First Thursday, the Fayetteville Farmers Market, and the Lights of the Ozarks.  Taking a cue from our funky neighbors, GSB Fayetteville opted to up our curb appeal game. Since windows give our community a glimpse into what goes on inside, we thought that glimpse should be fun and interesting.  GSB friend and local artist Valerie Doyle helps us do just that.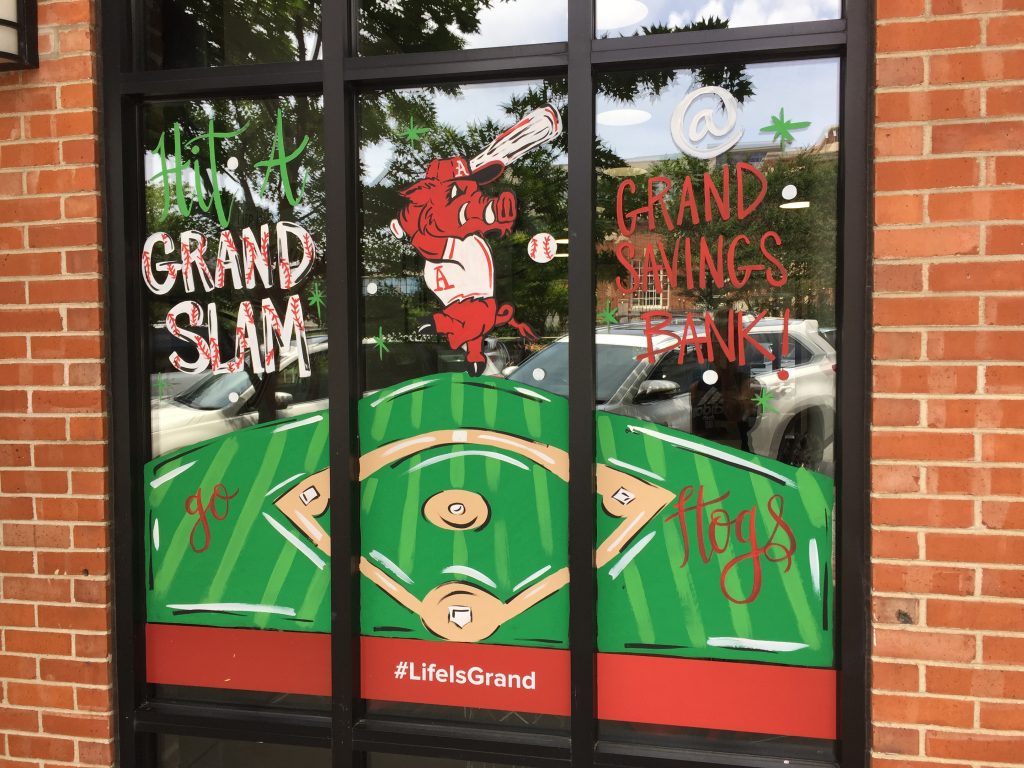 Valerie began painting the windows at our Fayetteville Square location several months ago, and she refreshes her painting with the changing of the seasons, the holidays, and (as any good Razorback) the Hogs schedule. One of our favorite designs was our Hogs and Kisses Valentine's day illustration. Not only does it brighten our branch and brings smiles to people walking by, but it provides a great photo op for anyone enjoying the square. So, drop by and see us. Our windows are currently dressed up to showcase the beauty of the NWA summertime. Tag us @grandsavingsbank where we love keeping it funky and always remember that #LIFEISGRAND.