Summertime is a Grand Time in Siloam Springs
by Madelyn McConnell
June 5, 2019
Originally from Texas, I moved to the Siloam Springs area from Wichita Falls 6 years ago. Growing up, we had family in Gentry, so I visited Northwest Arkansas often. I always knew I wanted to come back here one day to raise my own family.  Other than marrying my husband, it was the best decision I have ever made!
Siloam Springs is one of those hidden Northwest Arkansas gems. It has so much to offer! From graduates to teenagers, to families, to retirees, this town has something for everyone!
Summers are especially grand around here! With 4 kids ranging in age from 18 to 8 months, I am always looking for free, fun, relaxing stuff to do. It's taken me a few years of research, and there is a ton to choose from, but I have finally identified my top 3 favorite summer things to do in Siloam Springs.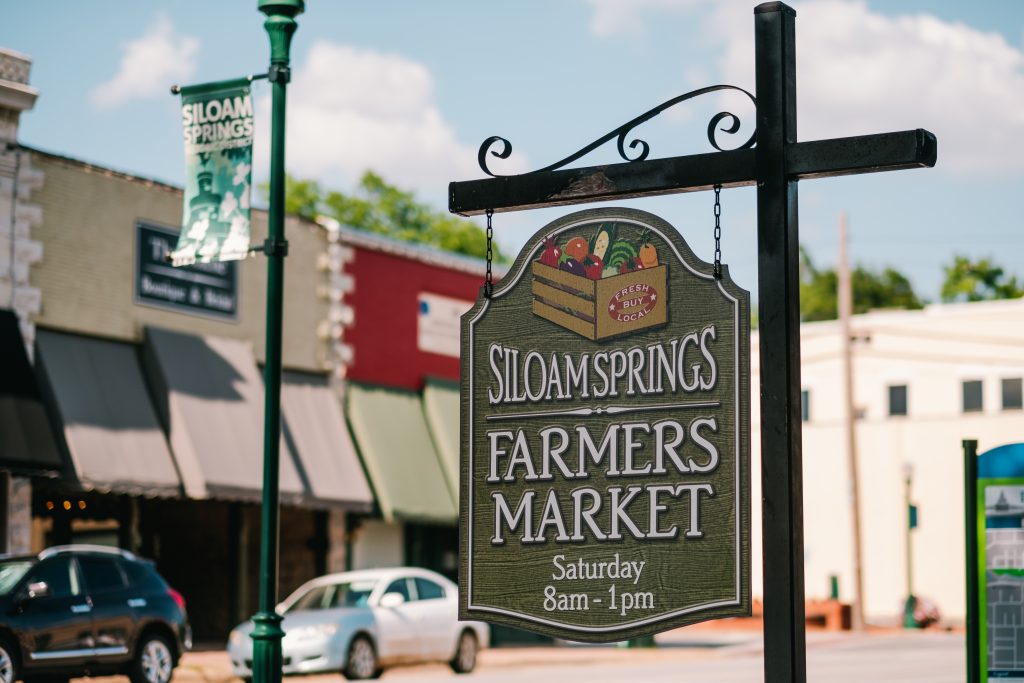 Favorite SS thing to do in summertime #1 – Like most cities in Northwest Arkansas, the city of Siloam Springs offers a local Farmers Market. Open 8am to 1pm every Saturday between April and October, this free activity is part of Main Street Siloam Springs and offers local goods and produce from area farmers and crafters. Something we have really enjoyed is the 'Kids Day at the Market' every second Saturday. Not only can we buy fresh fruits and vegetables and look at interesting and creative arts and crafts, but my kids have been learning new things through this educational, interactive project. With 3 youngsters, just getting outside and scoring some goodies is always a win, but the Siloam Springs Farmers Market also supports local growers year-round through their online Farmers Market where customers can purchase fresh, locally grown products all year long. 
Favorite SS thing to do in summertime #2 – Another activity that my family enjoys is the Siloam Springs Kayak Park. Since opening last year, the park has been a definite hit with the local crowd. Located about four miles south of Siloam Springs along the Illinois River, the park features an engineered river that provides kayaking for all levels of expertise and offers several family-friendly amenities like a swimming hole and picnic areas.  The park is free to all users, but you have to bring your own watercraft and equipment.  With level I and II rapids, swimming is prohibited in the rapid area, and helmets, lifejackets, and closed-toed shoes are highly recommended whether riding kayaks, canoes, or tubes. With all the rain we've had this spring, the river is moving fast, so if you're up for a challenge, this is your place!
Favorite SS thing to do in summertime #3 – Finally, for that night out on the town, Siloam Springs has lots of food and entertainment varieties and venues. My personal favorite is the Creekside Taproom. If you are a craft beer enthusiast, this is the spot to visit. With 21 taps showcasing 17 different Arkansas breweries, Creekside also serves Arkansas wines and non-alcoholic beverages for the non-beer drinkers. Whether it's just you and your significant other or the whole family, the CT has an awesome family-friendly patio and beer garden along with cornhole tournaments and trivia nights throughout the week and live music every Friday. Though they don't serve food, there are several good food trucks conveniently located right across the street!
These most definitely are not the only things the great town of Siloam Springs has to offer, but they are a few of my personal favorites.  So, whether you are a native of Siloam Springs, a transplant like me, or you're just passing through, I hope you take time to check out a few of our local treasures.  I can promise – you won't be disappointed!
---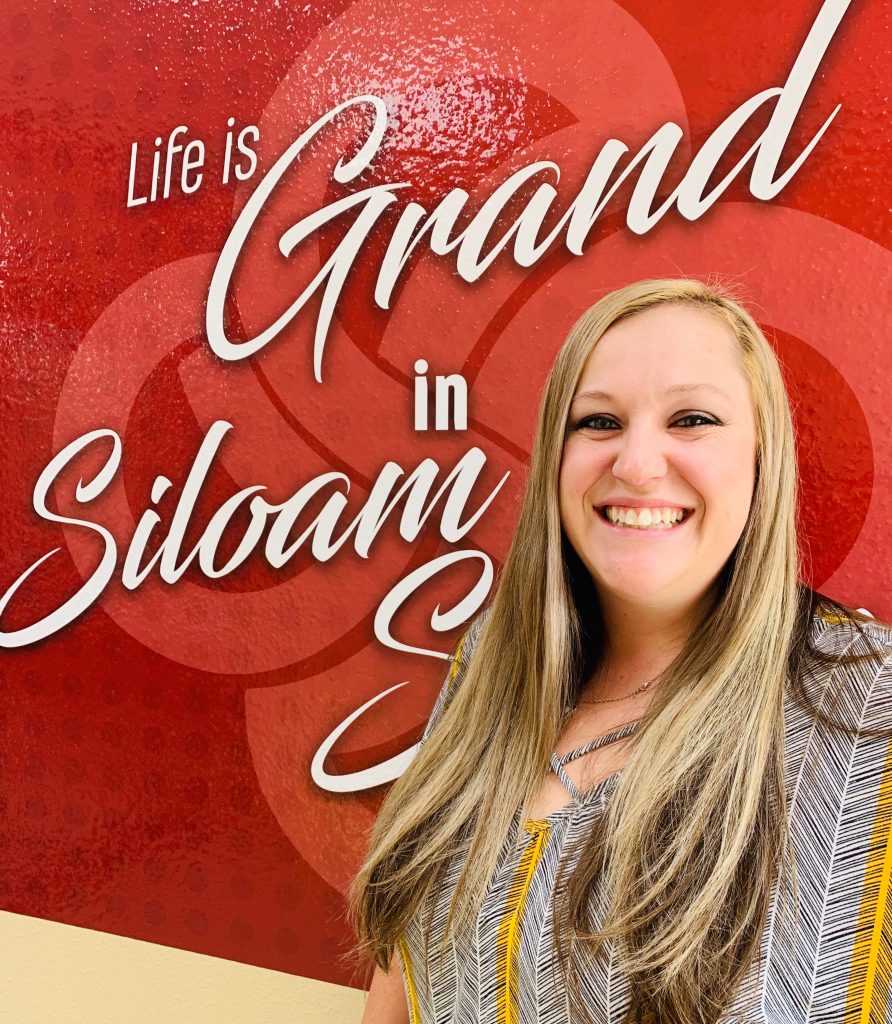 Kristen Robinson is a Customer Service Representative at GSB's Siloam Springs branch where she and her husband are active members of the community, raising their kids and engaging in all the grand things Siloam Springs has to offer.