October is Breast Cancer Awareness Month
by GSB Team
September 28, 2018
It's October, a time for pumpkin spice, sweaters, football and leaves on the ground.  I love autumn and all it brings, and I anticipate its arrival every year.  But, October also means something else very special to me. My mom and daughter.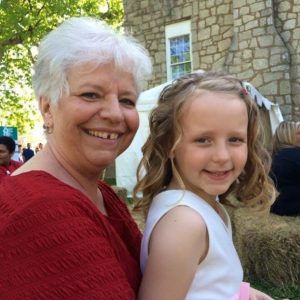 Many people know my story because I tell anyone who cares to listen.  My great grandmother and grandmother both passed away from breast cancer.  Mom was 46 years old when she was diagnosed, and I, myself, had a scare at 35.
To say that I am passionate about the raising awareness and finding a cure for this disease is an understatement.  Anyone who has sat in a chair and watched as a technician in a hazard suit slid a needle into their own arm or the arm of someone they love, those of us who have seen our hair fall out or who have pushed on when we were sick and tired beyond anything we'd ever imagined bears that same passion.
A few years ago, Grand Savings Bank provided me with the opportunity to raise money for the American Cancer Society by selling team t-shirts in memory and honor of our employees and their family members.  The stories and outpouring of love were incredible as employee after employee told me about a mother/sister/aunt/daughter lost to breast or shared with me their own battle with the disease.  Breast cancer does not discriminate, and it is critical that we band together to cure breast cancer once and for all.
So, as we enter this beautiful fall season, I challenge each of you to stand up to this disease with me – not just in October but every day.  Please give your time or your talent or your treasure; hug those in need, donate to a reputable organization, walk the walks, pray the prayers, and fight the fight for all of us who have been affected by this horrific disease so that our daughters and our daughters' daughters never have to pay the ultimate price.
---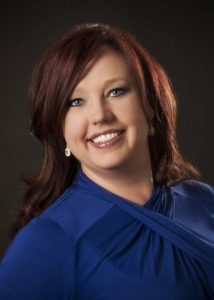 Meredith Renfroe has worked for Grand Savings Bank for 20 years and currently serves as the Vice President of Branch Operations for Western Benton County. She's a graduate of Gentry High School and the University of Arkansas with a Bachelor's Degree in Finance. She has been married to her husband, Wes for 14 years and they have two children.  Meredith currently resides in Gentry and is proud to work for Grand Savings Bank.