Celebrating Women at Grand Savings Bank
by GSB Team
March 15, 2022
"The achievements, leadership, courage, strength and love of the women who built America was as vital as that of the men whose names we know so well."
— President Jimmy Carter Presidential Proclamation, 1980
Since 1980, Americans have been honoring the contributions of women during March for National Women's History Month. At GSB, we want to take a moment to recognize the contributions women have made — and continue to make — to our organization.
This National Women's Month, we are celebrating the 127 incredible women on our staff. Those numbers extend into our leadership, with 10 women serving as managers, nine loan officers, six members of executive leadership and two of our board members.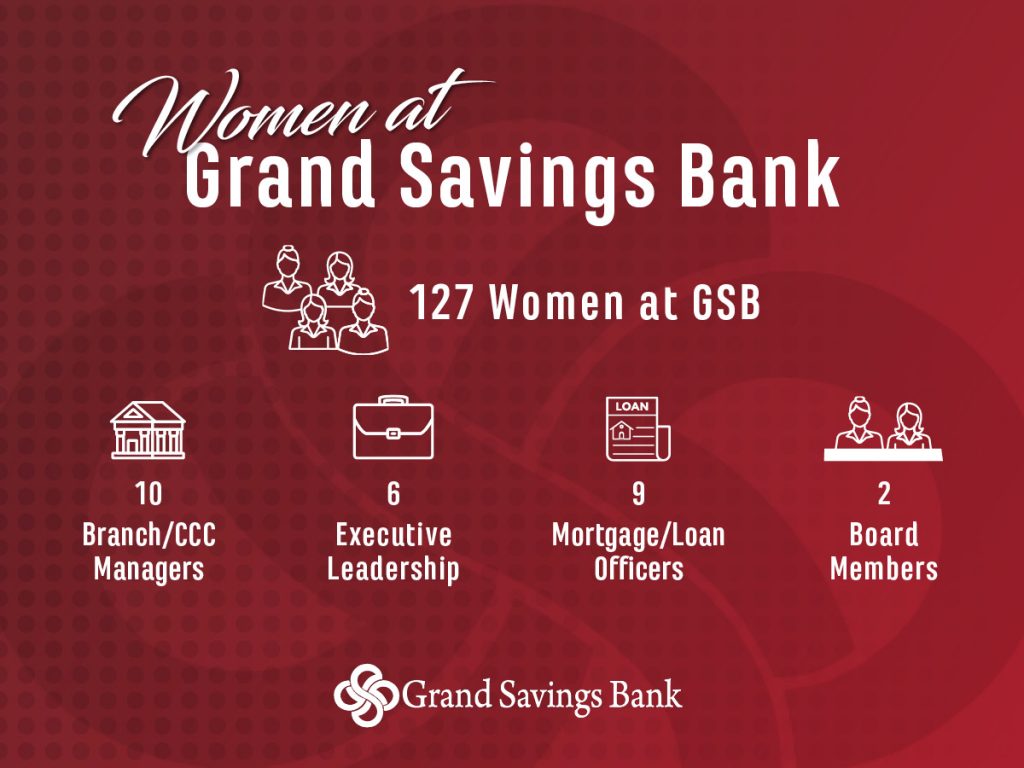 Our COO, Leah Morgan, is especially proud of this fact: "As a woman in banking myself, I am proud to know GSB is an industry leader in this respect. The strength and leadership of women plays an important role in the history of our organization, and our contributions will help build GSB into the future."
We hope you'll join us in honoring National Women's History Month during March. Together let's celebrate the contributions of women. We hope to recognize their work every day, but especially for March: you make us grand!