Christmas Parades and Events in our Communities
by GSB Team
November 13, 2017
Just past the pumpkin spice and the red and orange leaves, you can feel it … just a little. Maybe it's on a particularly chilly morning or in the briefest smell of peppermint – Christmas is coming! Welcome in the season and spend quality time with your friends and family at some of these amazing Christmas events in the communities we serve.
Christmas Events in our Communities
BENTONVILLE
Join in for the annual Lighting of Square and begin celebrating the holidays! Grab a warm drink, enjoy live bands at 4pm and at 6pm the mayor will turn on the lights! Activities around the lighting include the Ice Rink at Lawrence Plaza opening, live music, and taking pictures of Santa's sleigh. November 18, 4 p.m. – 6 p.m.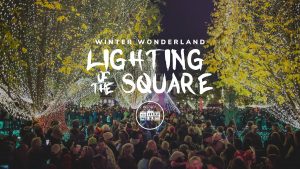 The annual Christmas Parade is coming! You can enter a float or just enjoy the show – either way, this is a wonderful tradition to share with family & friends! The parade will start at the Fire Station, make its way up Main Street and end at the Square. December 9, 10 a.m. – 12 p.m.
ROGERS
2017 Rogers Christmas Parade|A Hollywood Christmas
On December 1, the streets in Downtown Rogers will be decked with Christmas cheer for its annual Christmas Parade to welcome Santa. This year's theme is "A Hollywood Christmas." The sidewalks line up with all the naughty and nice boys and girls enjoying beautiful floats passing through downtown. Santa makes his appearance at the end of the parade to the delight of all the kiddos. December 1, 7 p.m.
A Christmas Story presented by APT
Arkansas Public Theatre (APT) will present A Christmas Story, December 8-10 and 14-17, 2017, Season 32. Curtain time for Thursday thru Saturday performances is 8 p.m. with Sunday performances at 2 p.m. Doors and Concessions open at 7:00 pm. Cabaret Seats are $25/per person or $45/ table (includes 2 individual seats) and Balcony Seats are $18/per person. Group discounts for 10 or more guests are available by contacting the Box Office. All performances will be held at the historic Victory Theater, 116 S 2nd St, Rogers, AR 72756.
GRAVETTE
2017 Gravette Christmas Parade
The annual Gravette Christmas Parade will take place on Saturday, December 2, 2017, at 4:30 PM. The theme for this year's parade is 'Dreaming of a White Christmas'. The library will host an open house from 3:30-4:30 PM. They will have cookies, warm drinks, crafts for the kids, and holiday music. The parade will make its way down Main Street starting at 4:30 PM. After the parade, the museum will begin its holiday open house. There will be free hot dogs, warm drinks, holiday carols, a bonfire, and activities. Santa will be available for pictures at the museum.

GENTRY
Gentry Christmas Parade
Attend this Christmas Parade on Main Street in Gentry on December 9 at 6:30 p.m.
High School and Middle School Winter choir concert in the Gentry High School Auditorium. The concert will be paired with a silent auction starting at 1:00 pm in the auditorium lobby. All proceeds benefit the Gentry Choir Program. December 10, 1 p.m. – 3:30 p.m.
SILOAM SPRINGS
Siloam Springs Christmas Parade
Come to the 37th Annual Siloam Springs Christmas Parade! Their theme this year is "Red, White, & Who!" They want to show the servicemen and women of the community how much they are appreciated while having a little fun with a Dr. Suess flair! December 2, 5:30 p.m. – 8:30 p.m.
Lighting up historic downtown Siloam Springs. December 2, 5:30 p.m. – 7 p.m.
Come visit Santa to make sure he knows what is on your list! Get your picture taken, enjoy crafts, a light breakfast, and tons of fun. Write a letter or color a picture to send to Santa as well. (Tickets must be pre-purchased! Get yours from your favorite Heritage League member or at a few local businesses.) December 2, 8 a.m. – 11 a.m.
DECATUR
Decatur Christmas Parade
This parade is on December 8 at 6 pm.
FORT SMITH
2017 Fort Smith Christmas Parade
Come celebrate the holiday season with the 77th Fort Smith Christmas Parade! See festive floats, marching bands, and the one and only Santa. December 16, 3 p.m.
The Bonneville House Polar Express
Join in for a fun night at The Bonneville House Polar Express Movie Night. There will be Pizza, Popcorn Bar, Hot Cocoa, Cookies, and Drinks. Be sure to bring a blanket or something comfy to sit on as they show the Polar Express movie in the Grand Parlor room. (Pajamas are welcome) Tickets include food, snacks, drinks and the movie. Due to space limitations, only one adult per child. December 4, 6 p.m.
JAY
Come celebrate the holiday season with a downtown Christmas parade in Jay. Witness as local dignitaries, decorated vehicles and holiday-themed floats meander their way through the streets of downtown. Get in the holiday spirit and join the citizens of Jay for Christmas entertainment that is perfect for all ages. December 9, 2 p.m.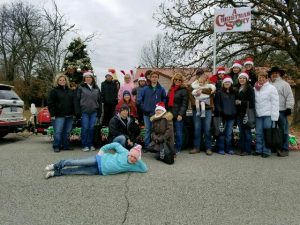 GROVE
Annual Lighted Christmas Parade
The streets of Grove come alive on this very special night! Celebrate your holidays by joining in the fun and over 75 lighted floats, bands and organizations all decked out for the Christmas Season. December 9, 6 p.m.
Grove's Gingerbread Christmas Festival
Celebrate the Holiday Season in Grove! Fun begins early with the Jingle Bell 5K Fun Run, followed by fun, music, and food trucks at the Community Lawn from 10 am – 4 pm and special events and activities all around Grove at local shops and galleries. At 6 pm, enjoy our beautiful lighted Christmas Parade – a Grove holiday tradition! December 9, 8 a.m. – 8 p.m.
Join Santa and his elves at "Santa Paws Pet Photos" on Friday night, November 17, from 5-8 pm and on Saturday, November 18, from 10 am to 4 pm, at the Second Chance Thrift Shop, 220 E. Third Street (just 3 short blocks east of downtown Grove). Photos will be $10 for a 4 x 6-inch photo in a beautiful Holiday card frame. Photographs will be taken by local photographers David and Robert Livesay of Grove. And your two-legged family members are invited to sit on Santa's lap as well. Additional prints and digital photos can also be ordered. All proceeds benefit the homeless animals of Second Chance Pet Rescue of Grand Lake.
FAIRLAND
Pack up the family and come see the beautiful lights at the 2017 Twin Bridges Park of Lights. November, 23 thru December 30, 6 p.m.
Fairland Christmas Parade
This parade is on December 9 at 12 p.m.