We Welcome the 2017-2018 Junior Board of Directors
by Madelyn McConnell
November 9, 2017
The Grand Savings Bank Junior Board of Directors program is designed to introduce local high school juniors to a variety of banking, leadership and community service opportunities. Through this program, we encourage students to become leaders in their schools and inspire them to take pride in their community.
Board members are chosen through an application and interview process. The application includes an essay explaining why they want to be a part of the board as well as a teacher recommendation. They also take part in a formal interview conducted by a panel of GSB employees. The 2017-2018 school year will be our 4th year to have a Junior Board of Directors. This program has become very popular in the schools and the interest has grown steadily over the years. This year, the board has 29 students from 5 different schools in Northeast Oklahoma.
Beginning each September, the Junior Board participates in monthly meetings.  This allows students to gain hands-on experience in conducting business meetings and exposes them to a wide range of finance-focused speakers as well as employment opportunities in the banking world. Students get the chance to participate in two field trips; Jack Henry Headquarters in Monett, MO and the Oklahoma Bankers Association and state capitol tour in Oklahoma City. At the end of the school year, one student is chosen as the "shining star" and is awarded a scholarship that will be presented upon high school graduation.
The 2017-2018 Grand Savings Bank Junior Board of Directors
Alexa Duncan, Jay, Alyssa Perry, Grove, Amaiya Bearpaw, Jay, Ariel Vang, Jay, Bailey Philips, Colcord, Caleb Haidsiak, Grove, Cayden Harper, Fairland, Cheyenne Mitchell, Grove, Daris Glass, Kansas, Hayley Dozier, Grove, Jaden Redus, Grove, Jonas Chaney, Grove, Kalley Hacker, Grove, Kalley Whitlock, Jay, Kallie Asher, Kansas, Kashia Cha, Jay, Katie Sargeant, Grove, Logan Evans, Grove, Luke Hammock, Grove, Lydia Barcenas, Jay, Madelyn Norris, Grove, Mason Allen, Grove, Melissa Amos, Colcord, Miriam Doughty, Grove, Sellor Lane, Jay, Tyler Lee, Kansas, Zach Carroll, Jay, Zachary Brice, Grove
---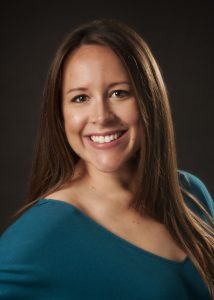 Kelsey Rhine is the Human Resources Officer for Grand Savings Bank. She a native of Grove, OK where she lives with her husband, Josh and two children; Ryder & Tymber. In addition to her HR role at GSB, Kelsey is the owner and operator of Cheers! Tumbling & Cheerleading, a local cheerleading gym, and also serves as the head cheerleading coach at Grove High School. Kelsey graduated from Grove HS then went on to Oklahoma State University where she received a Bachelor of Science degree in Health Promotion. Kelsey loves living on Grand Lake and spends her free time out on the water, camping or spending time with her friends and family.