Grand Savings Bank Supports Breast Cancer Awareness
by Madelyn McConnell
October 14, 2020
An interview with Natalie Bartholomew, Chief Administrative Officer and Vice President of GSB and The Girl Banker.
In honor of Breast Cancer Awareness month, we sat down with Natalie to discuss her involvement in this year's Susan G. Komen BigWig Campaign, which raises funds and awareness for breast cancer.
GSB: Natalie, congrats on being named a BigWig this year! Why is bringing awareness to breast cancer important to you?
Natalie: I have several people in my life that have been affected by this terrible disease. I lost my maternal grandmother, Reta Thompson, at the age of 13 after she fought an 11-year battle and underwent a double mastectomy. My paternal grandmother, Mary Julia West, was diagnosed in her geriatric years and underwent a mastectomy as well. My God Mother, Betty Parks, was diagnosed in 1971 and survived her battle. My friend, Leslie Jennings Harper, was diagnosed at the age of 43 in 2019 just months after a clean mammogram and annual OBGYN appointment. She has two young children and had a double mastectomy and reconstruction surgery.
Studies conducted by Susan G Komen indicate that 1 in 8 women will be diagnosed with Breast Cancer in her lifetime. That tells me that it is highly likely that one of our friends, family, or coworkers will be affected by this disease.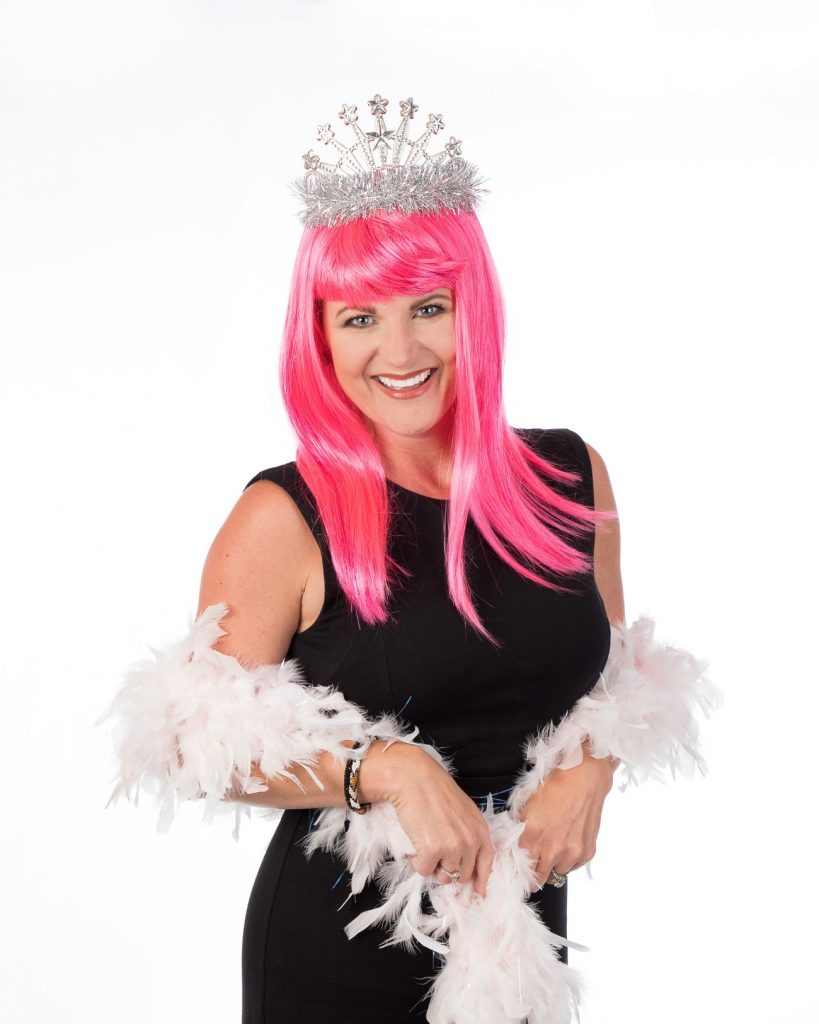 GSB: As a BigWig ambassador, you've heard lots of stories about cancer survivors. What are some of the biggest treatment obstacles you've learned about what patients have to endure?
Natalie: I recently spoke with a fellow woman in banking, Eileen Jennings, about her battle and was shocked to hear how much she had to advocate for herself through her entire experience. I think we feel that because general awareness of the risks of breast cancer are so broad, that if you are diagnosed, you are immediately supported through the entire process. Based on her experience, that's most definitely not the case. Even with good insurance, she had to pay a lot out-of-pocket and she had to convince doctors and nurses that she was at risk because of her young age. If it wasn't because of her constant self-advocacy, she may not be here today. I'm thankful she was strong and overcame the obstacles and is in remission now.
GSB: What's the biggest myth about cancer that you'd like to correct?
Natalie: In a year like 2020, when there are so many distractions, I'm glad that there is a month to remind everyone that every woman (and even every man) is at risk of being diagnosed with breast cancer. None of us are immune from this danger and we should all take the appropriate steps to ensure that we are doing regular exams, scheduling mammograms, and advocating to those who may not take it seriously. Early detection is the best protection.
GSB: How can friends and family get involved this month?
Natalie: There are a lot of ways you can get involved in spreading awareness this month. At Grand Savings Bank, we are posting statistics to raise awareness on our intranet. We have several bank employees that have been affected by breast cancer and this celebrates their victories over the disease, as well. We are also wearing pink and jeans on Mondays. I think this is a good time to schedule a mammogram, if you haven't already, to at least get a good baseline. I was 37 when I got mine. My mom, given the history in our family, started getting them religiously at the age of 25.
This is a month to educate ourselves so we aren't caught off guard. This is a month to support those who are battling breast cancer or celebrate those who have defeated it. This is a month to donate our resources to help further research and raise awareness.
GSB: Where can people contribute to your BigWig campaign?
Natalie: You can donate at http://ozark.info-komen.org/goto/nataliebartholomew and I also have the link in my Instagram bio at @thegirlbanker.
GSB: Thank you for shedding light on this important topic!
Natalie: It's an honor!
---