Oklahoma Native Johnnie Earp Heads Up GSB's East Oklahoma Market
by GSB Team
March 19, 2019
We recently reached out to our Jay Market President, Johnnie Earp to tell us a bit about himself and his career at Grand Savings Bank.  Johnnie's love for community and his dedication to serving the GSB family is unmistakable as he tells about a lifetime of living, playing, growing, and working in East Oklahoma.
I spent my childhood on a small farm, east of Jay, which was my great grandmother's original Cherokee land allotment allocated to Native Americans at the time of statehood.  We raised our food in livestock and in the garden, and it taught me the importance of hard work.  I lived in Jay my entire life and graduated from Jay High School in 1978.
Though we were poor, my grandmother always stressed the importance of education in order to be successful.  She had attended a boarding school for Native Americans as a young girl, and the experience was a good one for her, so she always encouraged me to take my studies seriously.  Because of her, I attended and graduated from Northeastern State University in Tahlequah as a first-generation college student where I earned a double major in accounting and business administration.  I started my first accounting job at Grand Savings Bank in 1983, but in 1984, I moved to Pryor and then on to Tulsa where I worked for BS&B Safety Systems, eventually becoming the Comptroller of the company overseeing accounting and financial reporting in facilities in Japan, Mexico, Canada, Ireland, and the US.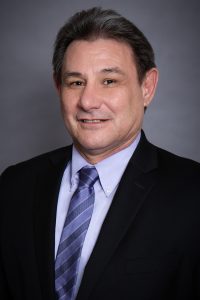 My wife, Lisa, and I had settled in the Tulsa area as my career grew, but with the birth of our first son, Jordan, in 1994, we were hesitant about putting him in the large schools in the Tulsa area. Besides that, my parents were getting older, so Lisa and I prayed about it and asked God to open a door that would let us return to Jay. In 1994, almost a decade after taking that first job Grand Savings Bank, I returned home to both my hometown and my hometown bank.  It was the best move of our lives.  We have been so blessed to be able to raise our sons in Jay and to work with an organization that has embraced us as well as our community.  Our second son, Jacob, was born in 1997, and both boys attended Jay Public Schools from kindergarten through graduation.  Jordan recently graduated from the University of Arkansas with a BS in Biochemistry and is now is a Pharmacy student at Southwestern Oklahoma State University in Weatherford, Oklahoma.  Jacob is attending the University of Arkansas majoring in Political Science and Criminal Justice and plans to attend Law School.
Over the course of my career at the Jay Grand Savings Bank, I've had the pleasure of seeing it grow from $5 million in deposits to $75 million.  We originally had 2 branches and now have 12 branches across NE Oklahoma and NW Arkansas.  I have been blessed with an incredible team at GSB, and have been blessed to guide our team's involvement in our community and in providing excellent customer service for 25 years, now.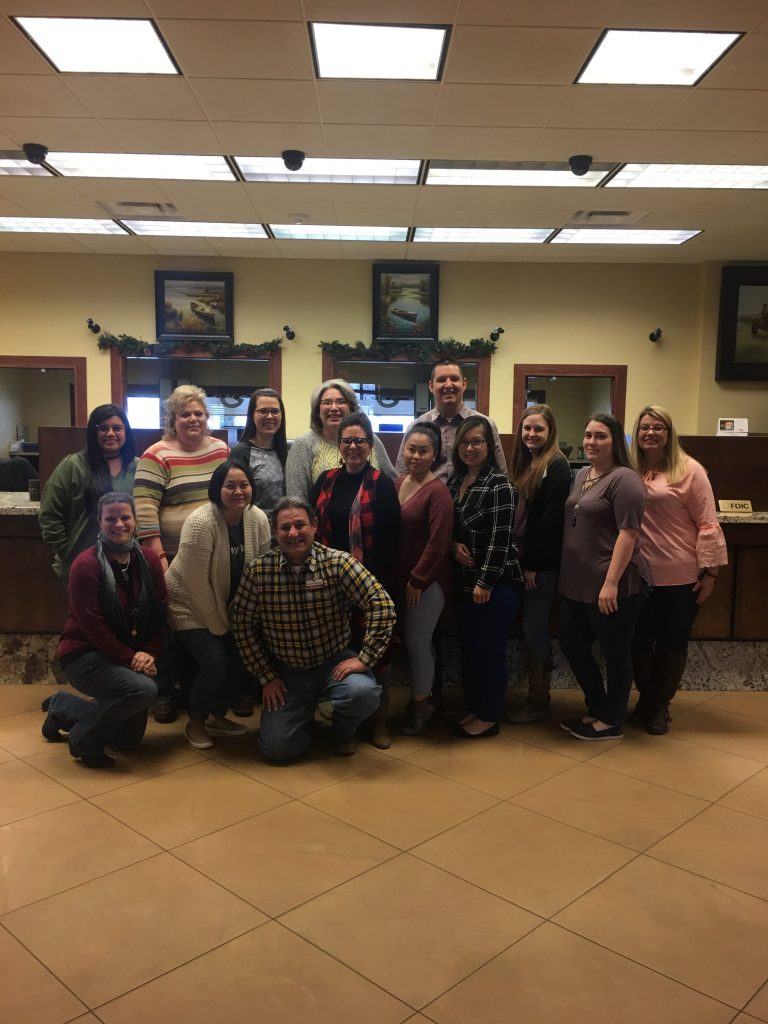 I think the best part of working for Grand Savings Bank is the opportunity to work with my GSB family to improve the community in which we all live.  I work with some incredibly talented people on a daily basis, and I've had the opportunity to take on several leadership roles including speaking to and collaborating with State Governors, Legislators, and Indian Nation Chiefs and Tribal Council members.  If I had only one wish, it would be to leave our community stronger than when I started so that future generations will continue to grow and benefit. 
In the Cherokee Heritage, the women in the family were the leaders and teachers.  My mother, my grandmother, and my great grandmother made sure I grew up with a strong understanding of my Cherokee heritage and a solid Christian foundation. They were my mentors, and they showed me what honesty, integrity, loyalty, family, and community look like. They made sure I grew up in the church, and that I practiced what I learned there – love, kindness, compassion, and goodwill to my fellow man. My great grandmother even donated a portion of her original Indian allotment land to build the Mount Hermon Church and school which I am absolutely sure will continue to bless and support future generations.  
Because of them, I grew up with a passion for helping people that has guided me as I've grown with Grand Savings Bank.  Had God led me somewhere other than GSB, I think I would have likely been a State legislator or Tribal official where I could have also helped improve the living standards of my community through economic and social development.
Lisa and I have been so blessed. She has built a career in the health care industry, and I am always hearing about how good she is working with her patients.  Together, we have raised 2 boys who have strong Christian values and understand the value of a good education, of community, and the importance of giving back as they pursue their own paths. We have also been blessed with a home in the woods where we love to hunt, ride 4-wheelers, and spend quality time together.  We enjoy checking our wildlife cameras to see the deer, bobcats, coyotes, wild hogs, and other animals that share the land with us. Family and community are so extremely important to us, and it shows in the lives we live, the organizations we work for, and the people we serve.
---