The Jill Bright Community Room
by GSB Team
August 12, 2021
As a locally-owned bank, we here at Grand Savings Bank take pride in our communities. We love supporting you, our community members, and fostering growth whenever possible.
As part of that mission, we are incredibly proud to announce the opening of the Jill Bright Community Room at our Pleasant Grove location. This space is named in honor of our late GSB Business Development Officer who passed away last year. The space will be available to anyone in the GSB community.
Along with the Jill Bright Community Room, our Pleasant Grove location has also been remodeled with new and updated amenities. We built new offices, restructured the teller line and gave everything a fresh coat of paint all to make our location better for our customers.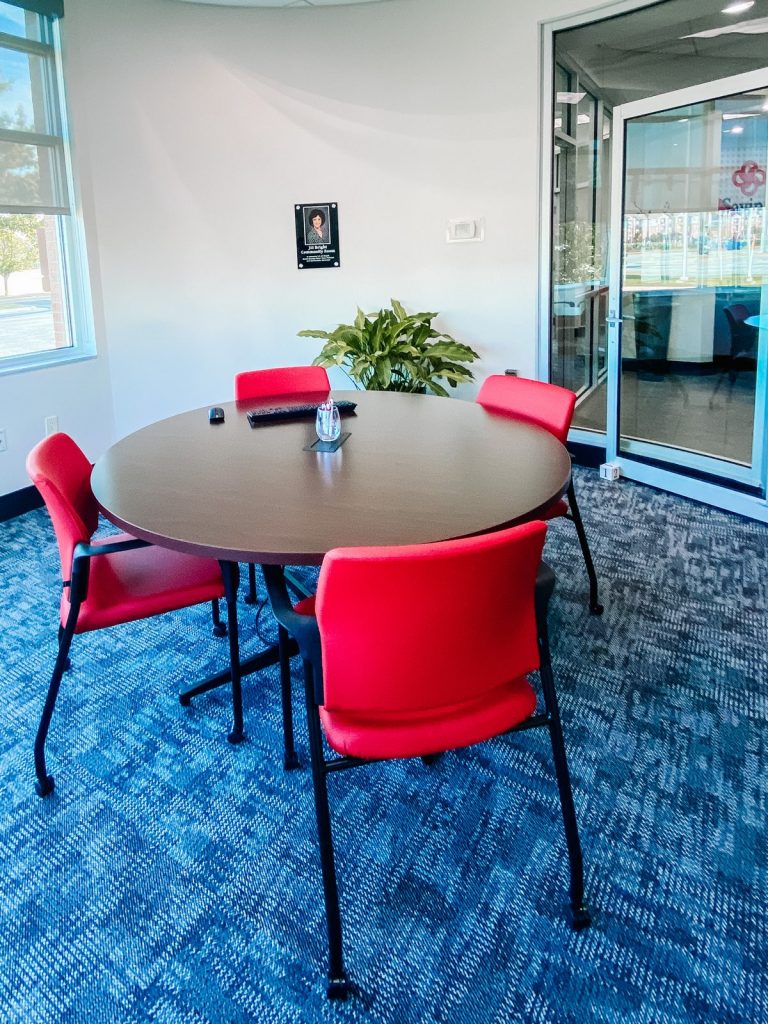 With all these structural changes comes a personnel change, as well: we are happy to announce that Kristen Robinson is now the Branch Manager at the Pleasant Grove location. Previously, she was Assistant Branch Manager of Siloam Springs and the Branch Manager of Rogers Hudson as well. She was also recognized as the 2019 Grand Ambassador of the Year for her excellence in community engagement.
We hope you will come on over and check out our new digs! Every improvement helps us to serve you, our customers, better, and together we can make life a little more Grand.