Celebrating 40 Years of Serving You
by Madelyn McConnell
May 7, 2021
Traditionally, a 40th anniversary is celebrated with a gift of rubies, and we think you'll agree that ruby red looks pretty good on us! From our first location in Jay, Oklahoma to our upcoming 13th branch in Bentonville, we have come a long way while always doing what we love–serving our community.
For over 30 years Grand Savings Bank established itself with just two branches. Then in 2013, we hit our growth spurt. With the help of a great group of investors out of Northwest Arkansas and Northeast Oklahoma, we have expanded swiftly ever since. In the past seven years, Grand Savings Bank has gone from our two flagship branches to operating 12 branches as of April 2021. And our newest Bentonville location is coming soon!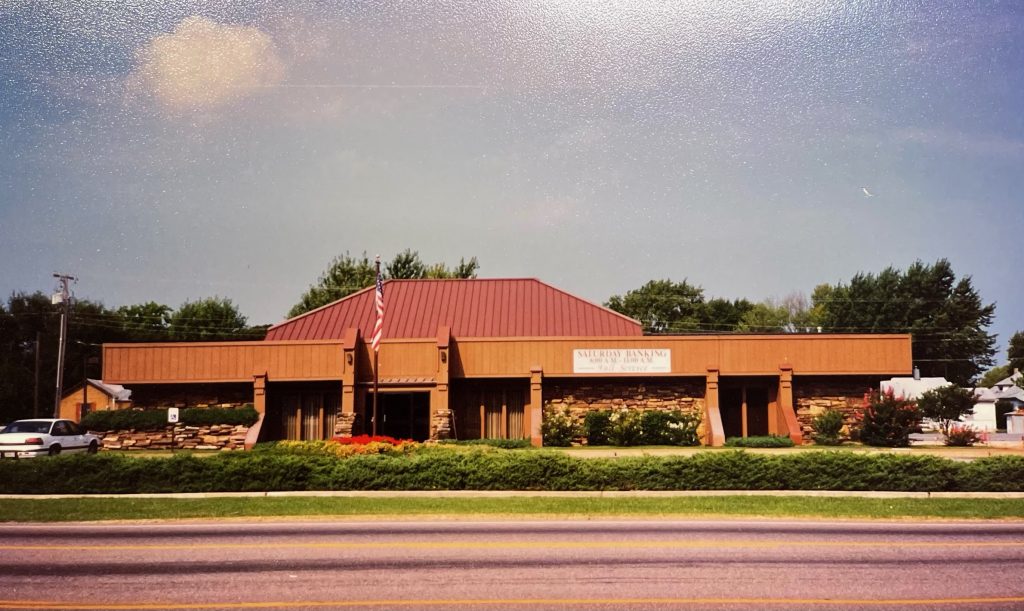 Here's a little timeline of our history for those curious about how we got so Grand:
1980 – Stan Jones, and a small group purchased land to build the first bank location in Jay, Oklahoma.
March 26, 1981 – Officially opened the doors as Grand Savings and Loan Association.
1983 – Opened our second location in Grove, Oklahoma.
1984 – Changed our name to Grand Federal Savings Bank.
1985 – Grove, Oklahoma became the home office.
2001– We became an Oklahoma state-chartered bank as Grand Savings Bank.
April 1, 2013 – With our sights on expansion, we formed a relationship with a group of investors.
August 2013 – Opened our third location in Bentonville, Arkansas, expanding Grand Savings Bank into a new county and state.
July 2014 – The Rogers, Arkansas location at Hudson Rd opened giving us four total branches.
December 2014 – Grand Savings Bank acquired Decatur State Bank, including three branches in Decatur, Gentry, and Siloam Springs, Arkansas.
August 2016 – Opened our eighth location on Pleasant Grove Rd. in Rogers, Arkansas.
October 2016 – Entered the River Valley market with the opening of our ninth location in Fort Smith, Arkansas.
May 2017 – Opened our tenth location in Fairland, Oklahoma, a new construction project that gave us our third location in Oklahoma and expanded us in to Ottawa County.
November 2017 – Opened our eleventh location in Gravette, Arkansas, a remodeled building in the heart of the town.
October 2018 – Entered Washington County with a temporary location on the square in downtown Fayetteville, Arkansas. This location was later moved to a remodeled building on College Avenue.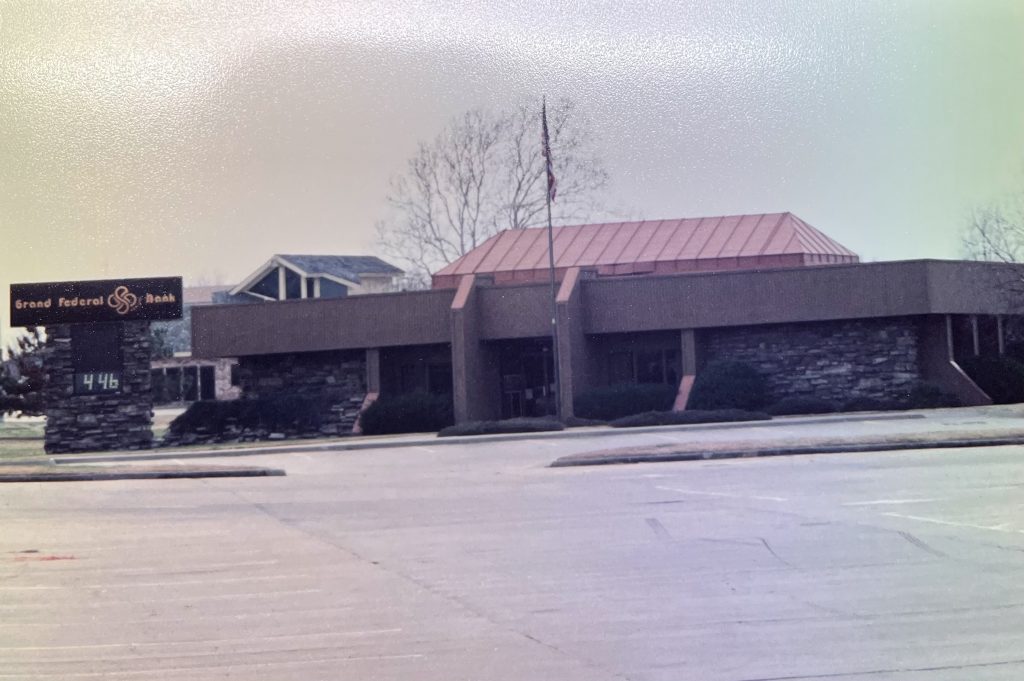 And that brings us to today! While GSB has grown and changed a lot since our inception, some things don't change. We remain a locally owned bank—owned by our Board of Directors, Executive Officers, and local community members in Grove, Jay, Fairland, Bentonville, Rogers, Fayetteville, and Gravette. And one thing that will never change is our commitment to our customers and our community. We plan to continue serving you with excellence for the next 40 years and beyond.